Applying for a Working With Children Check in Victoria
Mentors on ABCN programs are required to apply for a Working with Children Check (WWCC). The steps below guide you through this process. The card lasts for 5 years and no fee applies for volunteers. Please allow up to 4 weeks for it to be issued following Step 9. 
1. Check to make sure you don't already have a Working With Children Card or application in progress.
2. Visit 'Service Victoria, Apply for a Working with Children Check'. You need to have a Service Victoria account to progress so click either 'Log In' or 'Create' an account.  and scroll to 'Step 1' and click on 'Apply from Victoria'.  There are nine steps in the WWCC process in Victoria as set out below. 

3. Click 'Get Started' then select 'Volunteer' and answer whether you have applied before. Click 'Next'.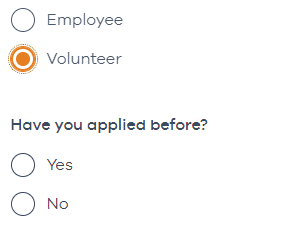 4. In the second and third sections, complete all the required personal and contact details.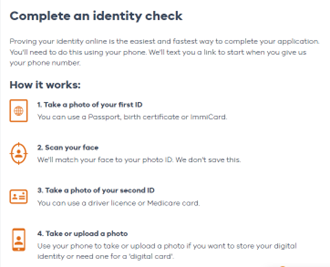 5. Once you have completed all the required identification checks you will be asked to enter details about ABCN – please complete as per the screenshots below: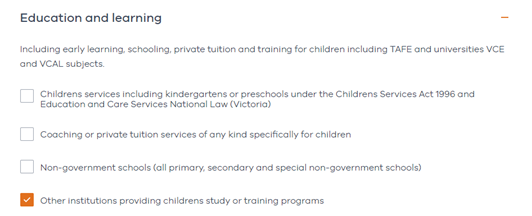 6. Review all of the details of your application then provide your consent to proceed. Please note that there is NO FEE required for volunteers.
7. Follow all remaining instructions. You can then expect to receive your WWCC card following processing and approval of your application. Please allow up to six weeks for this component.