The Australian Business and Community Network was established on 15 August 2005 as a purpose-led, not-for-profit by a group of CEOs who felt that by collaborating across the business world, they could maximise their impact.
It all started when Michael Hawker, who was CEO of insurance giant IAG at the time, started thinking about how big business could make a difference to kids facing poverty, violence or drugs. He and fellow like-minded CEOs knew that education was crucial for lifting young Australians out of disadvantage.
And so, ABCN was born with the aim of business partnering with schools to empower students to achieve more than they imagined possible in the future world of work.
'Founding ABCN is the best thing I did in my corporate career,' Michael says. Read his reflections here.
From then to now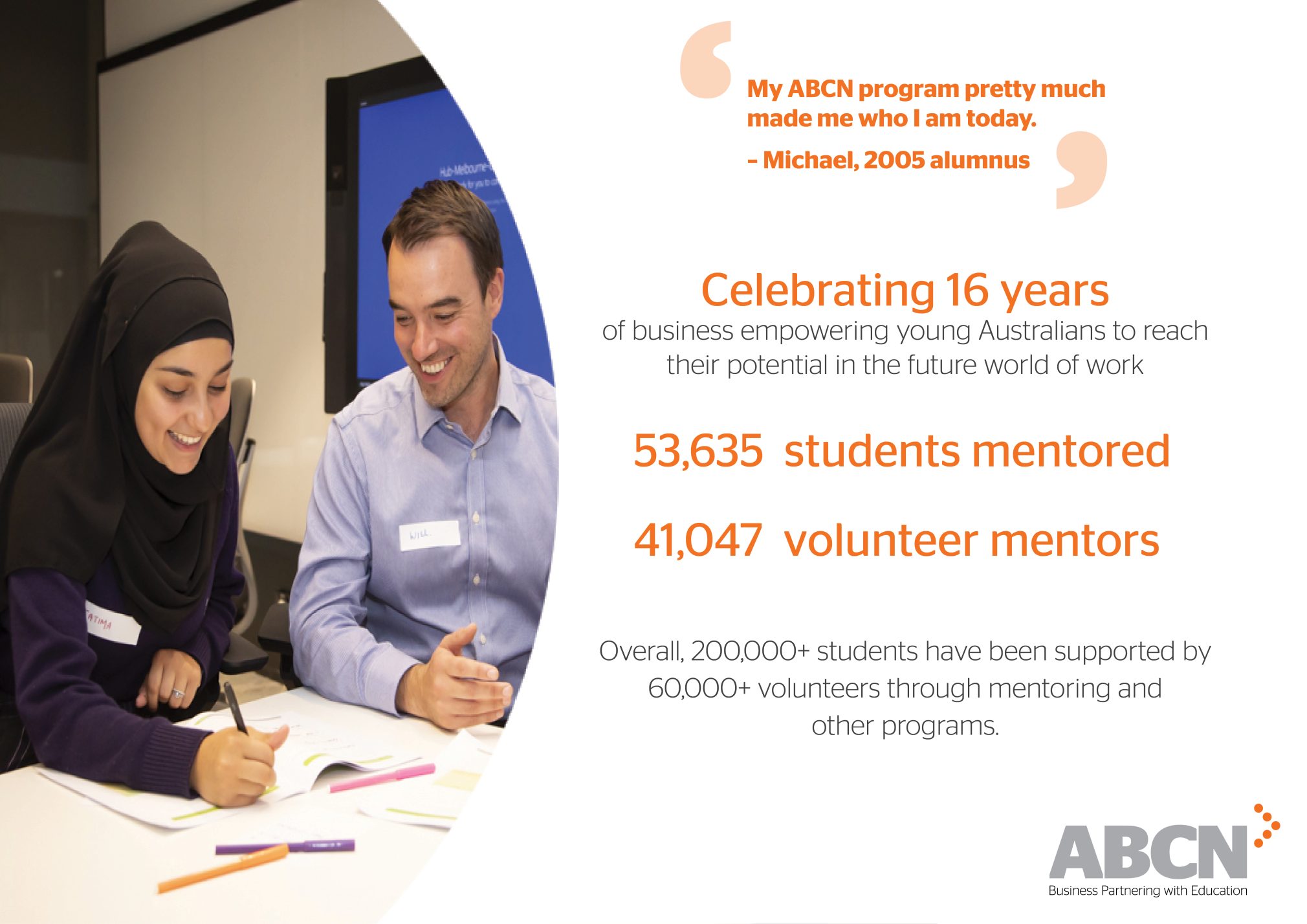 Download the infographic here (JPG document 4 MB)
Updated: 18/08/2021