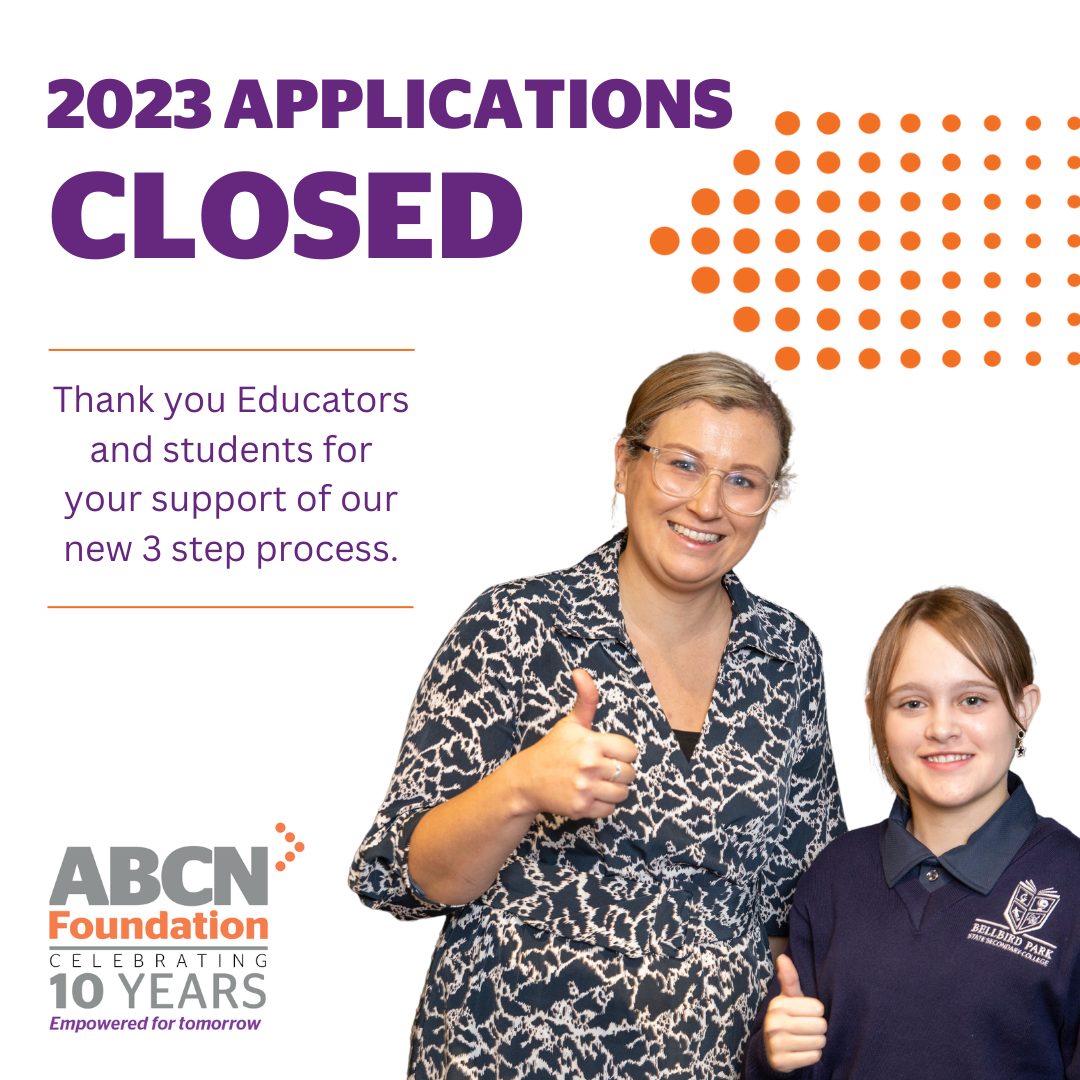 We thank everyone for their interest and wish you all the best of luck. Successful applicants will be notified by their School by 3rd November 2023.
Would you like to know more about how Accelerate Scholarships can empower students? Read about our current and previous Scholars here
We are grateful to the following organisations that are sponsoring targeted scholarships this year:
First Nations students – with thanks to CBA, KPMG, Microsoft and Stockland
NESB (Non-English-speaking Background) refugee or new arrival to Australia – with thanks to Microsoft
WA – with thanks to the Fogarty Foundation and Stan Perron Charitable Foundation
NSW – with thanks to the James N. Kirby Foundation
Interested in pursuing a career in fashion, design, retail or marketing – with thanks to PVH
Our warmest appreciation also goes to TAL, the Bennelong Foundation, Anthony Costa Foundation, Be Kind Sydney, Carla Zampatti Foundation, Lord Mayor's Charitable Foundation through Eldon & Anne Foot Trust, Harold Mitchell Foundation, KPMG, Ventia, VGI Partners and James N Kirby Foundation for their generous support of our current scholarships, the Waratah Education Foundation for their support of the Highly Commended Awards and to KPMG for their pro bono support of the application process.