'By being a champion, I discovered an inspiring network of mentors and students who have taught me so much about myself, helping me grow immensely as a mentor and future leader.'
The ABCN Champion acts as a liaison between their organisation and ABCN, playing the crucial role of coordinating with ABCN program managers and volunteer mentors to help organise and facilitate ABCN program(s). Champions can also mentor in our programs.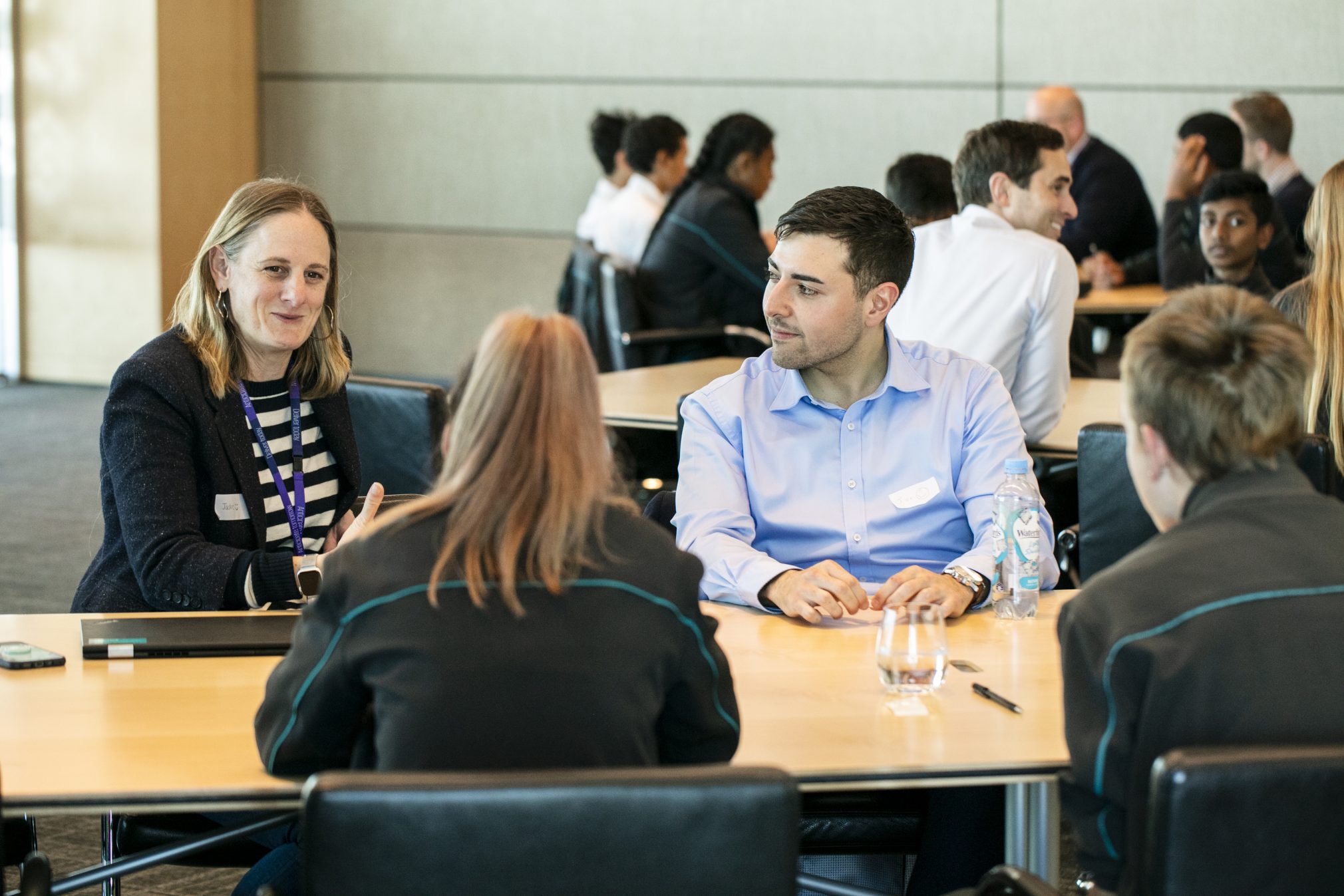 What do I need to do as a champion?
> Liaise with ABCN – Work with ABCN program managers to coordinate ABCN program sessions based on school requirements. Ensure office space (where possible) for sessions in the office. Provide timely and accurate information to program managers about mentors.
> Liaise with your organisation's mentors – Recruit new mentors and continually grow the mentor pool. Provide mentors with Working With Children Check information relevant to each state and ensure calendar invites and relevant resources are shared with mentors.
> Liaise with your organisation's Operational Taskforce (OTF)– Work with the OTF representative nominated by your company to share feedback and the status of ABCN programs. OTF is the primary contact who works closely with ABCN and oversees all ABCN events and programs hosted by your organisation. OTF is typically an employee responsible for staff/community engagement.
> Promotion and communication – Create excitement and support for ABCN programs by sharing our vision, values, purpose and the benefits of mentoring with their organisation and broader network.
Here are some commonly asked questions about the role of the champion:
Do I need experience?
You can become a champion if you have mentored in our programs and would like to support us in delivering our programs within your company.
What are the criteria to be a champion?
We expect our champions to be adaptable and driven, to communicate effectively, understand the organisational structure and create and maintain networks across the organisation.
Will I be on my own?
This solely depends on your organisation. In some cases, there is more than one champion within an organisation. For example, a company might have champions for different states or have more than one champion within a state, depending on how many ABCN programs they run. Even if you are the only ABCN champion in your organisation, you can always join the broader ABCN Champions Network, where you can meet other champions and learn from their experience. Your organisation's OTF will also support you role as an ABCN Champion.
How do I know what do to?
ABCN will supply the champions with adequate resources such as the champion toolkit, mentor manuals, program overviews and other vital documents. At any stage, you can contact the ABCN program manager you work with and get their support.
How many mentors do I need to recruit for each program?
This will vary from program to program, and your ABCN program manager will inform you about the number of mentors required for each program. However, you'll be expected to recruit eight to 10 mentors per program as a general rule.
My mentors asked if they needed to prepare in advance – can you clarify?
Mentors don't need to formally prepare for mentoring. However, it would be beneficial if they were ready to share their experiences, successes and failures as authentically as possible. They will be briefed before sessions by one of our facilitators, and the facilitator will guide them through the session as well. A week before each session, the champion will send a snapshot of the program to the mentors.
What if a mentor can't make their scheduled session?
We understand that sometimes unforeseen situations may prevent a mentor from participating in a session – it is ideal to give as much prior notice as possible. However, regardless of advance or last-minute notification, champions must ensure that a suitable replacement is found.
How much time do I need to allow when booking rooms for face-to-face programs and for set up /pack up?
Rooms and catering should be booked well in advance, following your company's policy on this. Please allow half an hour on either side of the scheduled program session to set up and pack up.
A few more tips:
Suggestions from past champions:
Tap into existing communities within the organisation to recruit new mentors.
Use ABCN programs as an opportunity for you and the mentors to develop leadership, facilitation and relationship building skills.
Recruit more mentors than the program requirements to ensure backup in case of last-minute dropouts.
Use existing mentors to spread the word within their networks to help recruit new mentors.
Encourage employees to complete their Working With Children Check paperwork at the beginning of the year.
Get the year rolling with an informal information session to spark interest with mentors and potential mentors. Talk to your ABCN Program Manager about how they can help.
More resources: