'It was great to hear about different jobs that are available in the world.'  
So said one of the first students to participate in the official launch of ABCN programs designed to open regional students' eyes to a world of opportunity. 
This feedback from a Benalla College in north-east Victoria came in the wake of a My Career Rules interactive panel, where volunteer mentors from Lendlease were beamed into the school to share their wisdom on success, failure and forging career pathways. The program was the kick-off for a three-year project, generously supported by Lendlease, to bring ABCN's digital programs to regional, rural and remote (RRR) students. 
The project aims to support far-flung students in low socio-economic status (SES) communities to understand a variety of post-school career pathways and develop their aspirations, confidence and transferable skills vital for thriving in the workplace.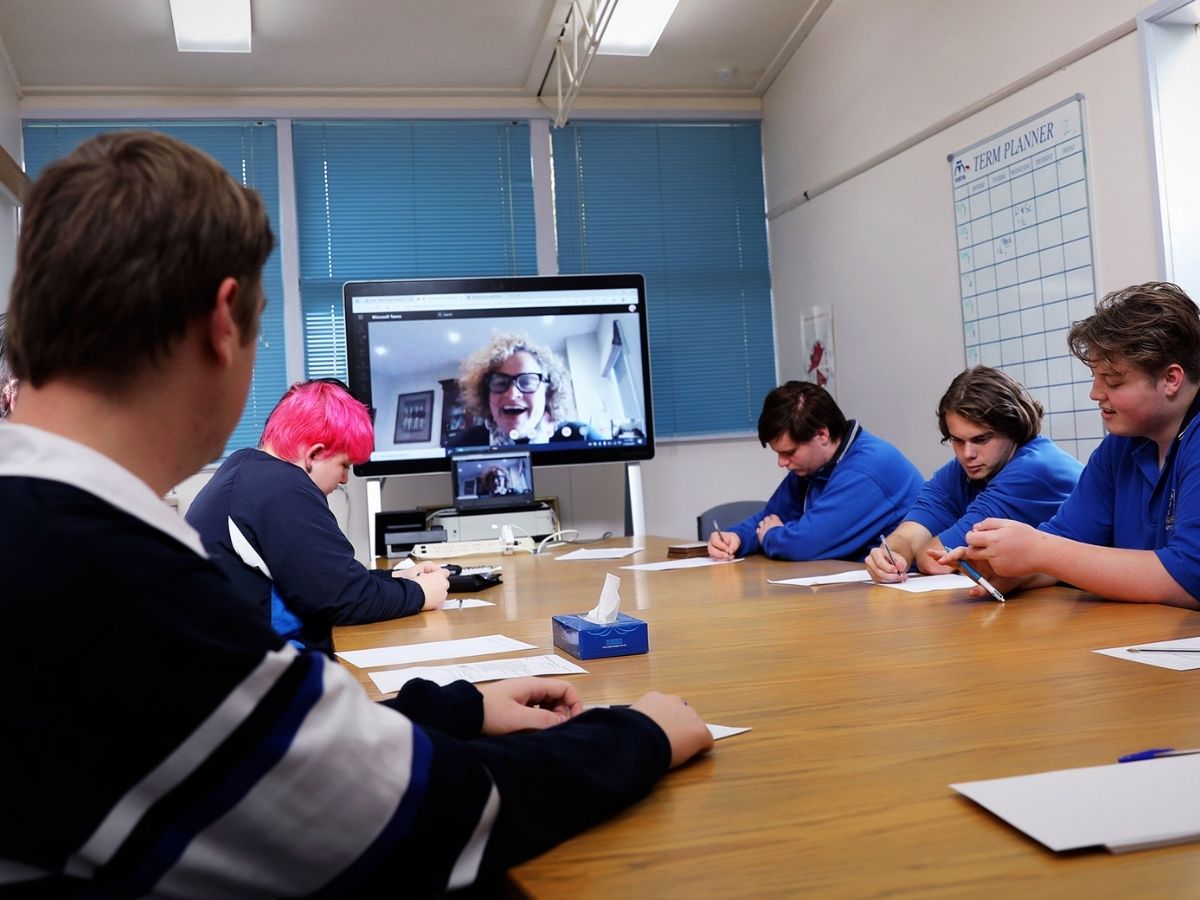 RRR schools make up 70% of disadvantaged high schools in Australia. Their students are more likely to start school developmentally vulnerable than their metropolitan counterparts. Their average school results are lower and they have lower rates of completing Year 12. 
ABCN aims to make an impact by connecting RRR students with inspiring mentors from our member companies to expose students to a wider range of industries and employers than they would normally have access to.  
And the benefit doesn't just flow one way. 'I would definitely recommend it as it's a rewarding way to give back to a community that needs it most,' a Stockland mentor said following a digital Empower program at Wallan Secondary College, another school participating in the RRR project. 
The three-year project has been carefully designed to focus Year 1 on learning, consultation and relationship building. We want to truly understand the gaps, barriers and needs of RRR students and build long term partnerships with schools so that students can achieve more than they thought was possible. 
A student at Wallan SC said after a digital Aspirations program: 'I learned to choose a path that you enjoy.' Another Wallan student said: 'I learned I can believe in myself.'
Edmund McCombs, Head of Social Impact at Lendlease, describes the RRR program as 'a great opportunity for Lendlease to continue to support the work of ABCN by extending into areas that ABCN has not traditionally been able to service. It represents a new direction for our shared value partnership.' 
So far 10 schools and 12 member companies (American Express Australia, Bain & Company, BlueScope, Commonwealth Bank of Australia, EnergyAustralia, Lendlease, Macquarie Group, MinterEllison, nbn, Okta, PwC, Stockland and TAL) are involved in scheduled programs. The rollout will take place mostly in NSW and VIC schools in 2021, before going national in 2022. Our ambition is to partner with at least 30 schools over the course of the project. 
We are keen to hear from more regional schools interested in participating in our programs. Please contact liam.dooley@abcn.com.au for more info.