Thanks to a collaboration with Lendlease which funded ABCN's Regional, Rural and Remote program, Australia's cotton capital Wee Waa is now home to one of ABCN's first regional partner schools. 
Wee Waa High School has successfully run two programs – Focus  in 2020 and Interview2Impress in 2021. Despite significant challenges and lockdowns during both programs, the school and students were determined to participate.
'The COVID-19 pandemic shone a spotlight on regional Australia and schools in disadvantaged areas,' says Liam Dooley, ABCN's Regional, Rural and Remote Lead. 'The silver lining is that we were able to fast track our digital programs. Our schools are now better set up for online learning and we have been able to expand our offering to regional Australia. 
'Digital learning is sometimes seen as second best to face-to-face programs. But for regional communities, it opens up a whole new world of learning and possibilities.'  
Nestled in the Namoi Valley, around 576km northwest of Sydney, Wee Waa is largely known for its thriving cotton industry – a livelihood on which generations of local families depend. Every year, many of the town's young students follow the footsteps of those who have gone before them, heading from school to work on farms, agriculture sites and local jobs or undertake a traineeship.  
Internet issues on one occasion required students to relocate to the local shops for WiFi connection, while severe flooding on another occasion divided the town with some students able to attend school and the others logging in from home.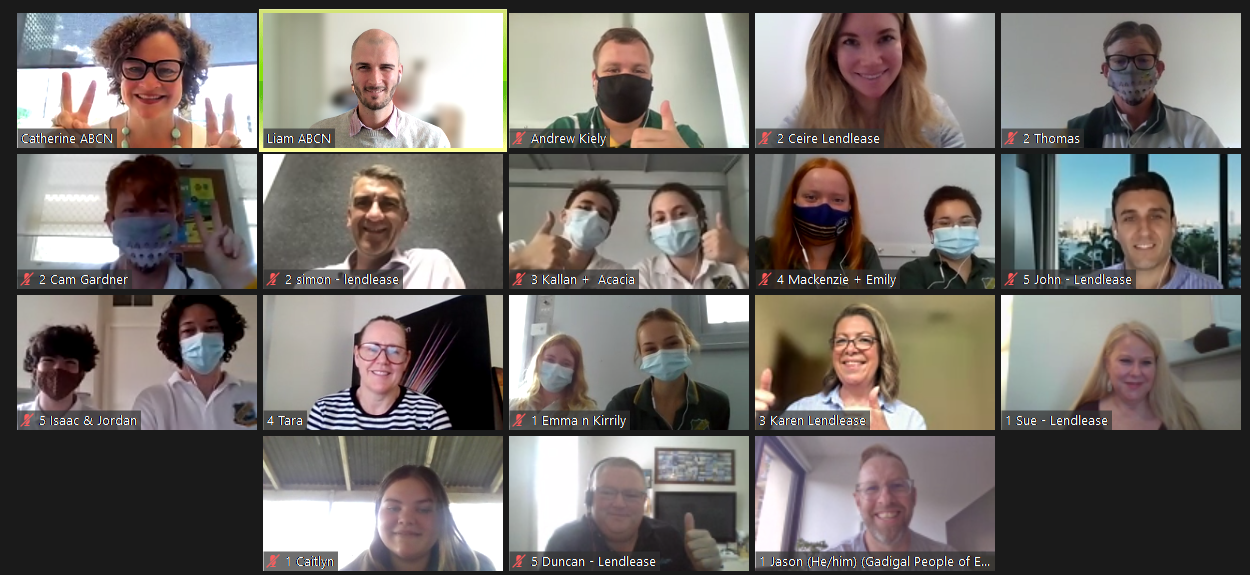 Andrew Kiely, a teacher and Year 12 advisor at Wee Waa High School, is amazed at the response to the programs.   
'It's critical for our students to understand the opportunities beyond Wee Waa and agriculture,' Andrew says. 'The ability for them to see the scale and scope of Lendlease projects, while also meeting professionals who may also have grown up in regional areas but gone on to do something else, is just invaluable.  
'Most of the jobs around here don't require an interview process. Everyone already knows everyone. There's no opportunity to experience a real-world interview. The Interview2Impress program gave them confidence and an insight into what the interviewer is looking for.'   
Edmund McCombs, Head of Social Impact at Lendlease, says working with ABCN to broaden into regional areas also enabled them to broaden staff involvement beyond the capital cities. 'Our partnership with ABCN underpins our social value proposition,' Edmund says. 'The students benefit from the diversity of the Lendlease workforce, and our mentors benefit from a much greater understanding of the challenges for regional Australia.'
An example of this is Year 10 student Caitlyn, who had to Zoom in to speak to her mentor, Wee Waa-born Jason, as floods cut off her family home from the town. 
'To have this program run online and to reach even the smallest rural schools, is very important, and it's not an opportunity we normally get out here,' Caitlyn says.  
Every Interview2Impress student said they now understood how to prepare for an interview – compared to only 67% before the program. 
Read more stories here