ABCN's first scholarship recipient, Jennifer Truong, shares her story on the eve of the ABCN Foundation's 10th anniversary.
Jennifer Truong was the first recipient of the Doug Jukes Memorial Scholarship, the framework of which was to inspire the launch of ABCN's Scholarship Foundation three years later.
Her principal at Cabramatta High School encouraged her to apply for the scholarship in 2009 when they decided she matched the scholarship criteria, as it was designed to help high performing students achieve their full potential.
Jennifer showed high academic potential, though personal and financial troubles stood in her way, especially during high school.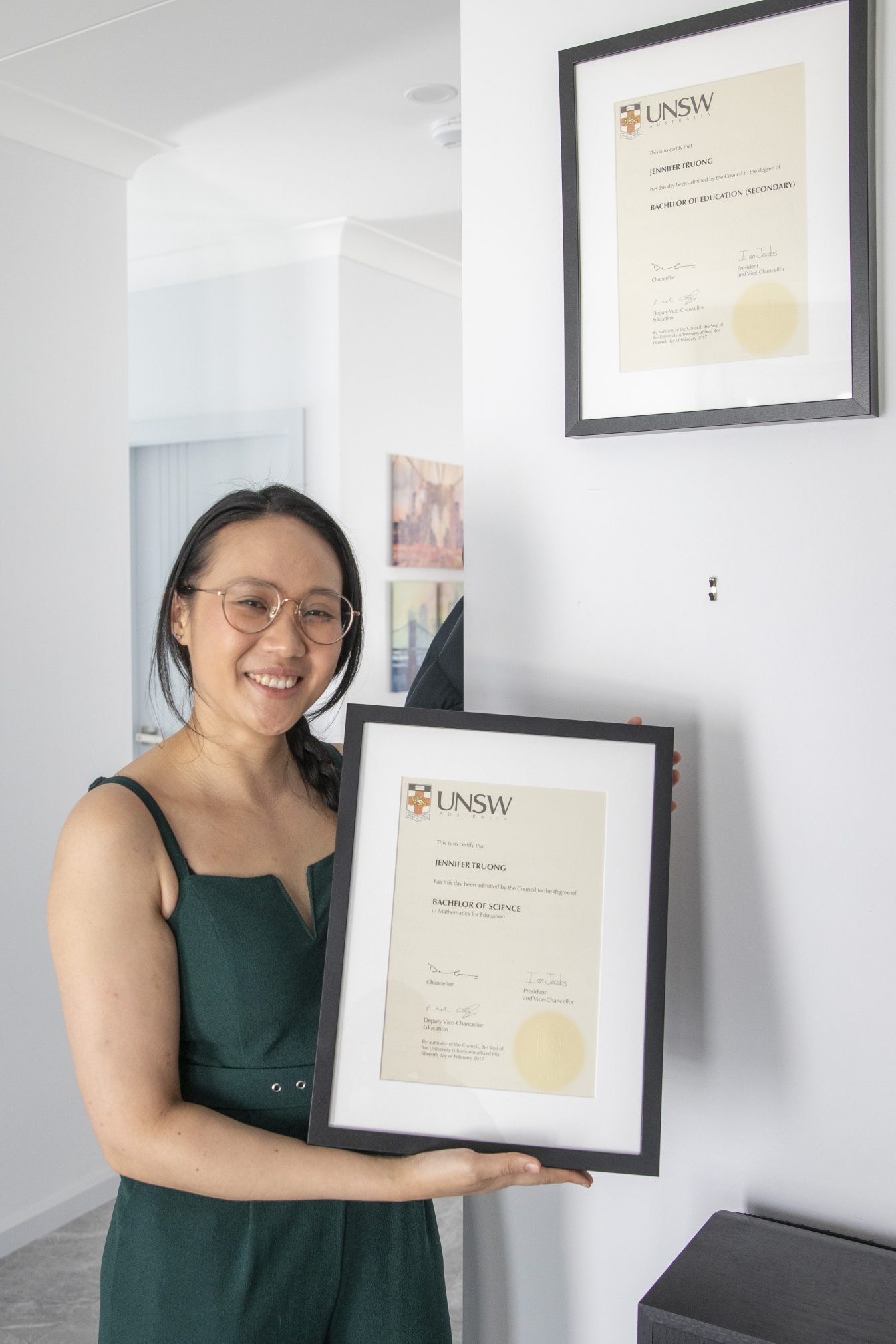 She was raised by a single mum, a migrant from Vietnam who was struggling to adjust to life in Australia.
Jennifer's first encounter with ABCN was the GOALS program in Year 9, sowing the seed for what would come the following year.
'The scholarship brought on some money for me, which was a really good thing. I ended up using a lot of my money for private tutoring, especially in senior year where I was taking on extension maths,' said Jennifer.
'There was a lot of tutoring to go to because I really wanted to do well. My goal was to get into university, even though I didn't know what I wanted to do, I knew I wanted to get there, which meant I needed to get my ATAR up as high as I possibly could to open up as many doors as I possibly could.'
Truong valued the mentorship within the program because her personal and financial situation made her worry that she could not explore careers and passions, and should instead choose a safe career path.
'I could try things and not worry about what would happen afterwards,' she said.
'It was the safety net that I never knew I needed, and it was very comforting to have because I was able to go and explore and try different things without the fear of failing.'
These lessons were taught to her by Carolyn Ralph, from KPMG, her ABCN-assigned mentor.
'[Carolyn] was there since I was in Year 10. She grew up with me and was there to see me in every step that I could have, and was my little cheerleader in the background. She helped me through choosing what I wanted to do in university. What route I should take, how I should go along with it.'
Jennifer went on to study a Bachelor of Science/Education, majoring in mathematics, at UNSW and now works as a maths teacher at Sefton High School, thanks to the support of the ABCN Foundation and her mentor.
'[Carolyn] was the one that chatted with me throughout those steps after 10 long years. We somehow still kept in touch. And I can't imagine not having her in my life.'
Inspired by Caroline, Jennifer now also coordinates ABCN programs for students at her school in Sydney's West.
'Somehow, about five, six years later, I became part of ABCN again, but this time as a teacher, taking students on to the different programs.'
She has felt most rewarded by supporting these promising young students in the same way she was at their age.
'Showing them all these opportunities that are available to them, especially for some of them, who never knew that working was an opportunity that they can continue on with after school and giving them that inspiration…To give them that opportunity to be able to see [who they could be], it's probably the best.'
From student to teacher, Jennifer has come full circle through her mentee experience as part of the her ABCN scholarship. Her story continues to be an inspiration to all of her students, as she works to support them in the same way she was by her mentor, Carolyn.
To read more about Jennifer and Carolyn's unique relationship, click here to check out this story from ABCN's 10 year anniversary.