ABCN Foundation scholarship winner Jweel arrived in Australia from Syria five years ago with her family and none could speak English. In her successful application for a three-year Accelerate scholarship, the Fairfield High School student said she hoped the ABCN program would not just help her but her whole community.
'As a student who experienced war in my country and became a refugee in Australia, my dream job has never changed,' Jweel says.
'I have always wanted to be a civil engineer and would love to have a mentor to guide me in the industry. Meeting my mentor Therese Dinh, from Hall & Wilcox, at the Leadership Summit was terrific and I know I will learn a lot from her.'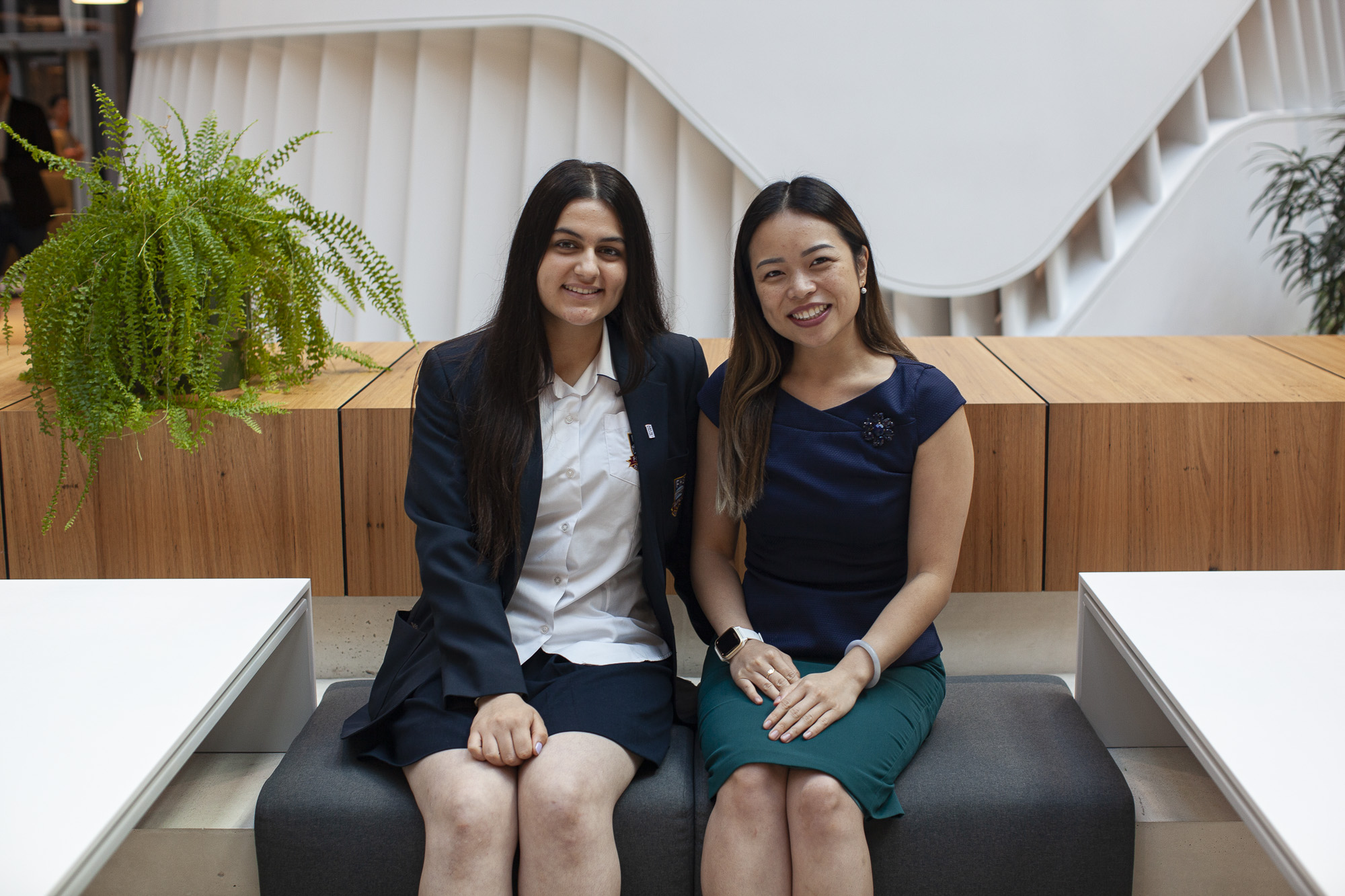 Jweel co-led ABCN's recent 2022 Leadership Dinner at Macquarie Group in Sydney, saying receiving this scholarship means her parents will 'no longer have to worry about how to save money for my study needs like a laptop of my own, tutoring fees and all school expenses'.
'However, the scholarship has a deeper meaning for me,' she said. 'I believe it will help me make a difference in my community and offer other students in my school hope that they, too, can fulfil their goals if they work hard and make use of opportunities.'
The ABCN Foundation awarded a record 42 Accelerate scholarships in the latest cohort.
In her application for the program, Jweel's school said: 'Jweel is a student who is extremely active in our school community, participating in a range of leadership and extracurricular activities, and doing so in her own time. She has strong work ethic and commitment to everything she does. Academically, she has worked hard to be in the position she is and I know that with the support of a mentor, she has the potential to reach even higher. She demonstrates a determination to reach her goals, demonstrated by her having moved to the top English and maths classes in her year group after only being in Australia for five years.'
The ABCN Foundation will open applications for the next round of scholarships soon. You can donate to the ABCN Foundation fund and find out more here.