ABCN welcomed 43 of the record 45 Year 11 Accelerate scholars and their mentors from all over Australia face-to-face to take part in the ABCN Foundation 10 Year Anniversary Leadership Summit and Dinner.
The first day of the summit began with the students meeting their mentors and enjoying some morning tea courtesy of TAL Australia before taking part in a Financial Capability session hosted by ABCN's Head of Program Development Maree Drury.
After lunch, the scholars took part in an insightful and engaging presentation on leadership skills with Craig Griffin, CMO and Head of Growth at Macquarie Group.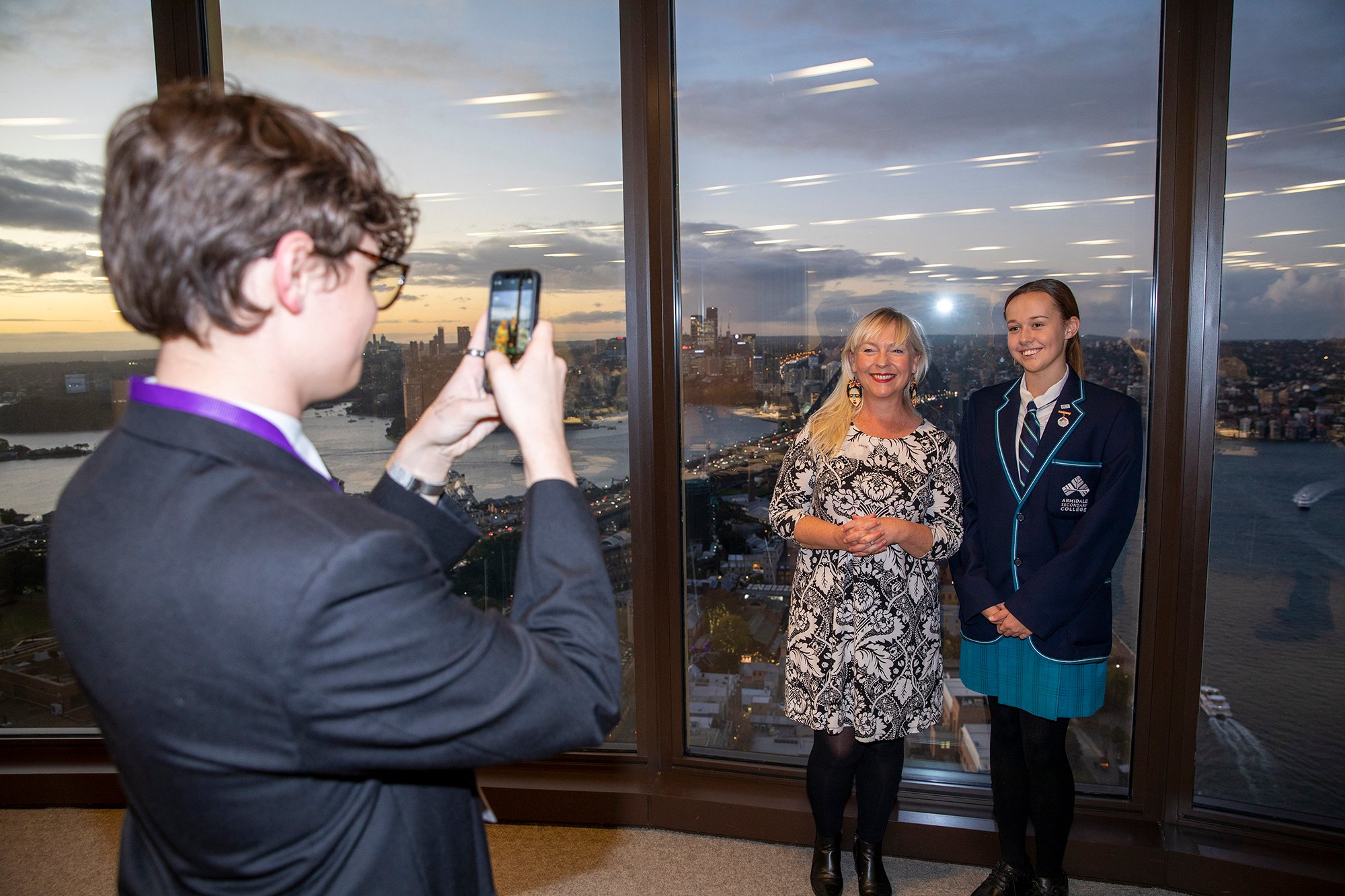 As the evening set in, the first-year scholars and more than 50 special guests arrived at EY's George St office with a stunning view of Sydney Harbour for the ABCN Leadership Dinner.
For many of the scholars it was their first time in Sydney, making the sights extra special.
Scholars Sophia and Harrison acted as co-emcees, opening the evening with their inspiring stories and what lead to them applying for the Accelerate scholarship program.
David Larocca, CEO & Regional Managing Partner of EY in Oceania and ABCN chair Tony Macvean also delivered addresses, reflecting on the many people in the ABCN network who have helped students to realise their educational and career dreams over the last 10 years and the role that corporate can play in levelling the playing field.
After mains were served, guests were treated to a panel session conducted by ABCN's Chief Operating Officer Phil Gardner and featuring ABCN's first scholarship recipient Jennifer Truong, Plumpton High School Principal Tim Lloyd, and Sebastian Frank from ABCN partner Westpac.
Later in the night, we also heard from the dynamic mentor-mentee pair of Swetha Das from Microsoft and third-year scholar Haileigh, who has gone on to study psychology and law at UNSW.
Closing out the formal proceedings, ABCN's founding member and current chair of of the ABCN Foundation Board, Michael Hawker AM, reflected on the 10 years of the Foundation and ABCN's humble beginnings 20 years ago.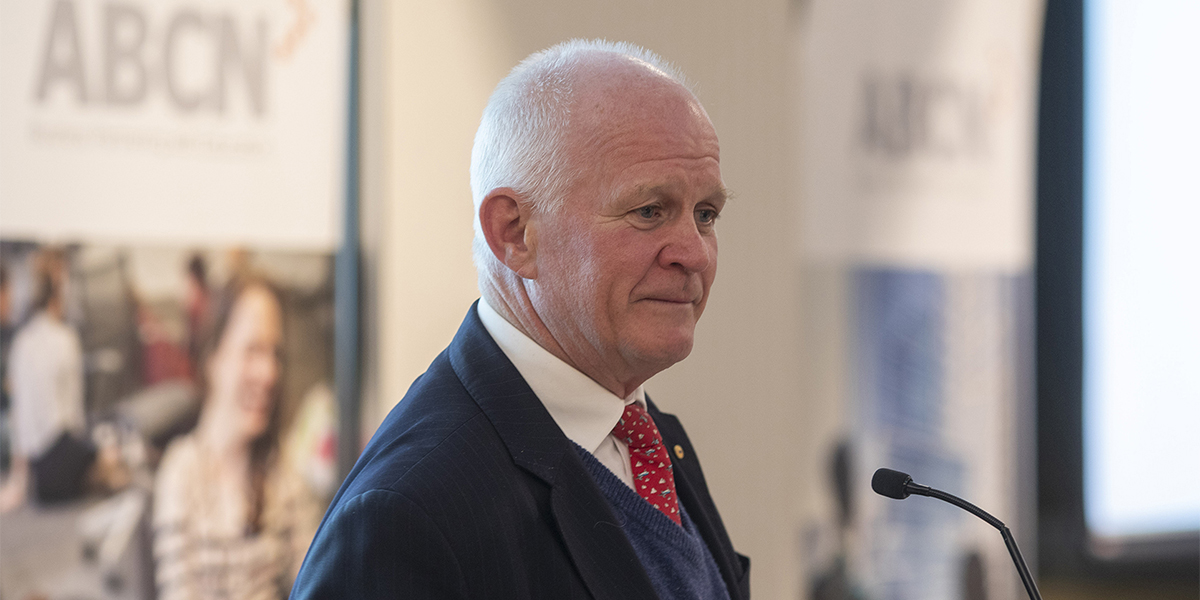 Following the dinner, the students got some well-needed rest before beginning the second day of the Leadership Summit with breakfast followed by a day at the Australian Theatre for Young People.
For more information, learn about the ABCN Foundation and its Accelerate program.