Winning an ABCN Foundation scholarship creates ripples throughout a student's family and community, as Vivien's story shows.  
When Vivien was three, her mother was diagnosed with brain cancer and her father, a Vietnamese refugee, became a full-time carer. She and her sister pitched in while doing their homework and helping around their home in southwest Sydney. Neither of her parents speak English and Vivien remembers being constantly worried about money. 
Now 17, Vivien is grateful for the support she receives through the ABCN's three-year Accelerate scholarship and mentoring program. The Year 12 student is using some of the funds to pay for tutoring.  
'It has really made a difference to my family,' she says. 'Before the scholarship, my family found it hard to pay for everything, including hours of tutoring each week. I have a lot of hard courses – physics, chemistry and three-unit maths – so I need to study very hard. 
'I want to study medicinal chemistry so I can go into labs and make medicines and vaccines for people like my mum. My older sister and I look after a lot of mum's medicines at home and it would be great to learn more about medicine and help other people in the community.'  
She is also finding the scholarship valuable due to being paired with a mentor, Joyanne Lizotte, from Lendlease.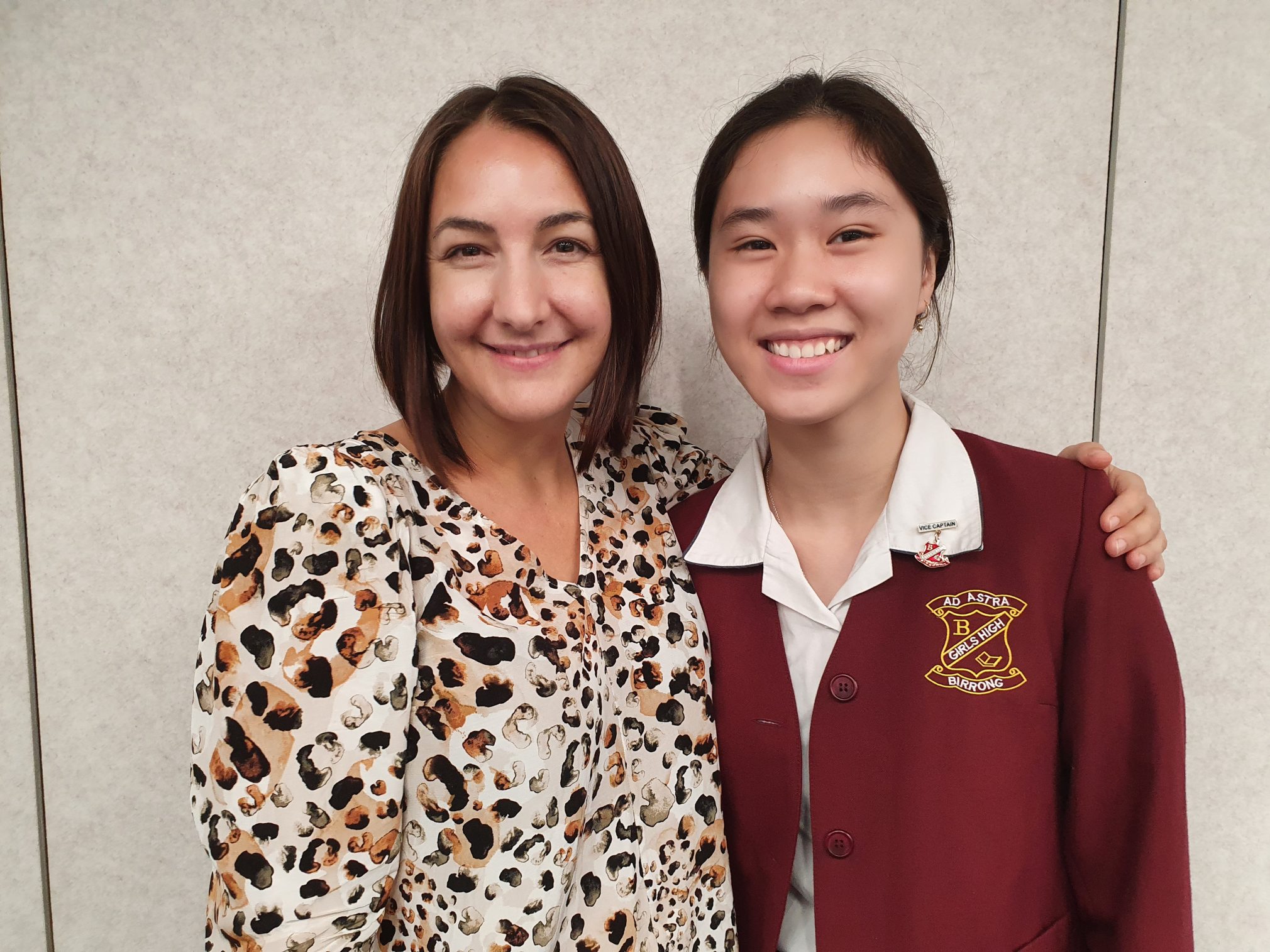 'Joyanne and I clicked immediately – especially because of our shared, bad sense of humour!' Vivien says. 'I talk to her about anything, from how I'm feeling to goal planning. At ABCN events, she goes out of her way to introduce me to former scholars and other mentors who work in fields that she knows I'm interested in. Last holidays she took me into her workplace, and it was so refreshing to see what it's like to work in the corporate world.' 
Talking to Joyanne helped Vivien refine her career goals after high school. 'I had planned to be an engineer, but Joyanne identified my interest in medicine and guided me towards the course I hope to complete after school,' she says. 'Sometimes you need somebody outside of your family to talk to when things get tough. Having a mentor has really helped me mentally.'  
For now, Vivien is enjoying life and – despite lockdown – feeling happy and grateful. 
'Not long after I became vice-captain at my school, some Year 7 students approached me and said I'd inspired them to be a leader. I was really taken aback. It's a great feeling to know that you've positively impacted someone that you don't even know,' she says.  
'So, I want to thank ABCN and all their supporters for how you've impacted my life. You may think it's small, but in fact, it will continue to impact every day for the rest of my life. I wish every single student could have this opportunity.' 
Read more stories here