'My name is Lisa, and I was a mentee in the ABCN GOALS program in 2014. I would like to reconnect with my mentor to thank her again for all her valuable advice back in high school. Without her, I wouldn't be where I am now.' 
This beautiful message landed in ABCN's website mailbox a few weeks ago, unsolicited. Lisa Chan is one of many ABCN alumni whose experience with their mentor still resonates. Years have gone by and yet still they remember – that one piece of advice, that one time someone listened, that one opportunity presented – but mostly, that one window into what is possible.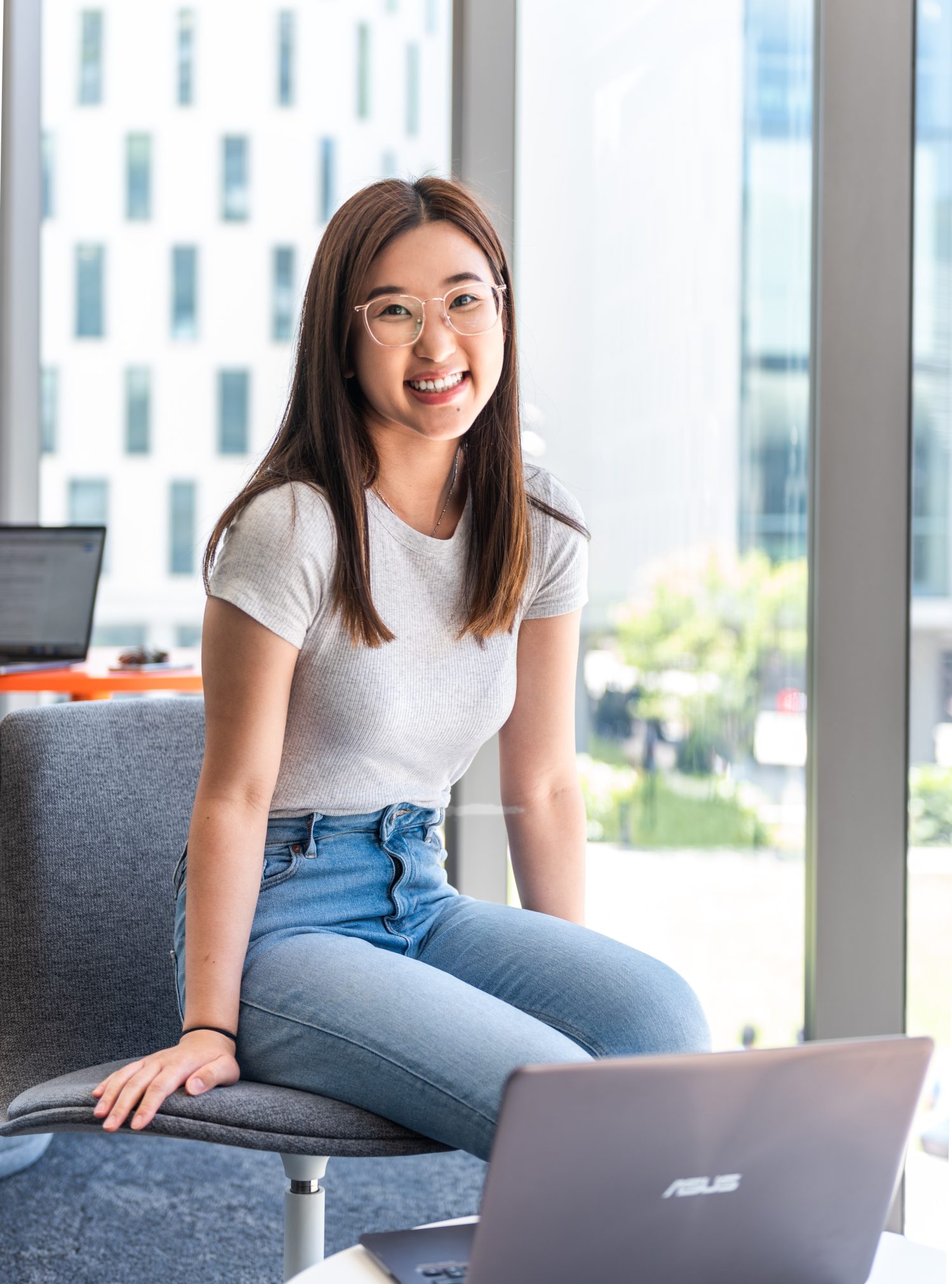 Now 22 years old and in her final year of a combined business/IT degree at UTS, Lisa still remembers her 15-year-old self as an eager student at Fairfield High School. The daughter of a Chinese-migrant family, she recalls the stress of knowing that everything was being built from scratch. There were no business or family connections to lean on; her parents spoke little English, nor had they attended tertiary education. The low socio-economic status area where they lived presented limited professional role models beyond small local businesses. Her parents hoped for Lisa to attend a top university with the aim of landing a safe, secure, stable job for life.
Then Lisa met Lucy, her mentor on the ABCN GOALS program and an analyst at J.P. Morgan, which has been an ABCN member company for 15 years. Also of Chinese descent, Lucy and Lisa connected quickly, sharing similar backgrounds, cultural expectations, and the unspoken pressure from parents of an older generation.
'When I went into the CBD for the GOALS program, it was awe-inspiring,' Lisa remembers. 'Having Lucy's insight as a fresh graduate herself gave me a deeper understanding. Even today, I can still remember her teaching me the value of feedback in the workplace, and the importance of understanding my own personal brand and strengths – these are things I'd never considered before!  
'Meeting Lucy helped me realise there's so much more I can do. Before I met her, I saw myself as a follower rather than a leader, and I also thought that as a woman, I could never lead, especially in IT. But Lucy helped me see how capable women are and what they can achieve. It was a big eye-opener, and I'd never had a female professional role model to demonstrate this before.' 
Seven years on, Lisa is proudly considering a graduate offer from a big four firm – and she says the inspiration to study and work in a male-dominated industry came from Lucy.  
'My parents always wanted me to go to university, but I never understood why,' Lisa says. 'We were told at school that uni provides more options, but I never understood how that translated to the workplace. The careers advisor at school was helpful, but it was general advice, not real-world advice – not what it was like for women in IT. Lucy gave me the strength to choose a course and university that suited my goals, not those of my parents or anyone else.   
'If I could see her now, I would say thank you for the countless ways you have helped me build my career. It was a memorable experience being your mentee and I am very grateful for your support and kindness. You guided me on the right path, showing me how to be a mentor and leader, and opening my eyes to new stages of opportunity and strength.' 
Read more stories here