Learning from home throughout the COVID-19 pandemic was no easy task for Josephine, a Year 11 student and keen dancer. But thanks to ABCN's partnership with Optus, hundreds of students like her received a free prepaid SIM card to allow them to learn remotely.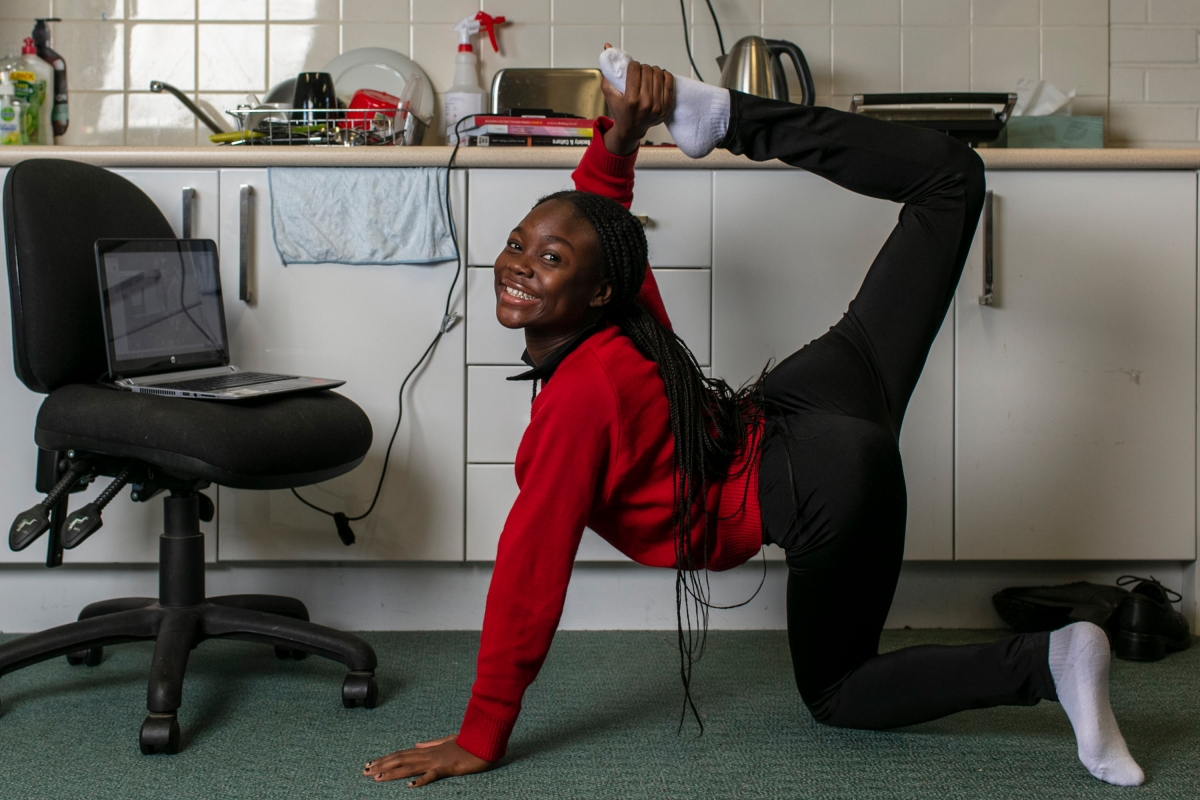 During the peak of the COVID-19 pandemic, Plumpton High School student Josephine had to juggle schoolwork with looking after her three younger brothers. When she managed to get online for classes, she had to share internet usage with five siblings plus her mother and her mother's partner.
Josephine is one of the ABCN students nationwide who have benefited from a joint initiative between ABCN and Optus, one of ABCN's founding member companies, to donate data to students. Free, prepaid Optus SIM cards were delivered to those at risk of falling behind during the shift to home-based education. What's more, the SIM cards can be used not just during the COVID-19 pandemic but for at least 1 year.
The Australian Bureau of Statistics estimates that more than 2.5 million Australians are not yet online and a 2020 report by the Australian Council of Social Services estimated that 1.2 million people under the age of 24 are living in poverty. Those who don't have fast broadband access at home can't properly participate in remote learning activities.
'Mum often says we have to watch how much data we use,' Josephine told us prior to receiving her SIM card. She and her siblings had to take turns using Zoom to join classes. 'A prepaid SIM card will make it easier for me to access resources. I won't have to limit myself.'
Josephine also received a laptop donated by ABCN member company Accenture, to replace her slow, seven-year-old device.
The Sierra Leone-born 16-year-old came to Australia several years ago as a refugee and now lives in Marsden Park in north west Sydney. The neighbourhood is typical of the low socio-economic status communities that ABCN supports.
Josephine is keen to complete her HSC next year and go on to study social work at university. She was worried that home wasn't the right environment for learning. 'It's noisy and hard to get quiet study time. Also, I missed not being able to go up to a teacher and ask for help with something; it's harder online. It's also hard having to stay home – I like having fun with my friends at school, and the teachers there really care about me. It's good for my mental health to be at school.'
Plumpton High Principal Tim Lloyd says student wellbeing is an integral part of the school curriculum, and more online access to teachers and friends, made possible with the Optus prepaid SIM cards, helped students feel less isolated during this difficult period.
School is also good for Josephine's physical health. Her favourite subject is dance (Tim Lloyd describes her as an 'elite dancer'). But at home, Josephine wasn't dancing much until improved access to Zoom meant her dance teacher could direct her better.
'Dance is a good way to express what you're feeling without saying much,' Josephine said.