Receiving an ABCN Accelerate scholarship has helped Raegan see beyond self-criticism and doubt to achieve big goals. She is now excited for where this opportunity can take her, with additional support for her tertiary education and completion of her VCE at Oberon High School in rural Victoria. 
After high school, Raegan hopes to study medicine. She also holds an interest in policing – having overcome hardship in her youth where she felt she wasn't properly heard by law enforcement. She says these dreams come from her value for education which she sees as a vital tool in finding a career helping others.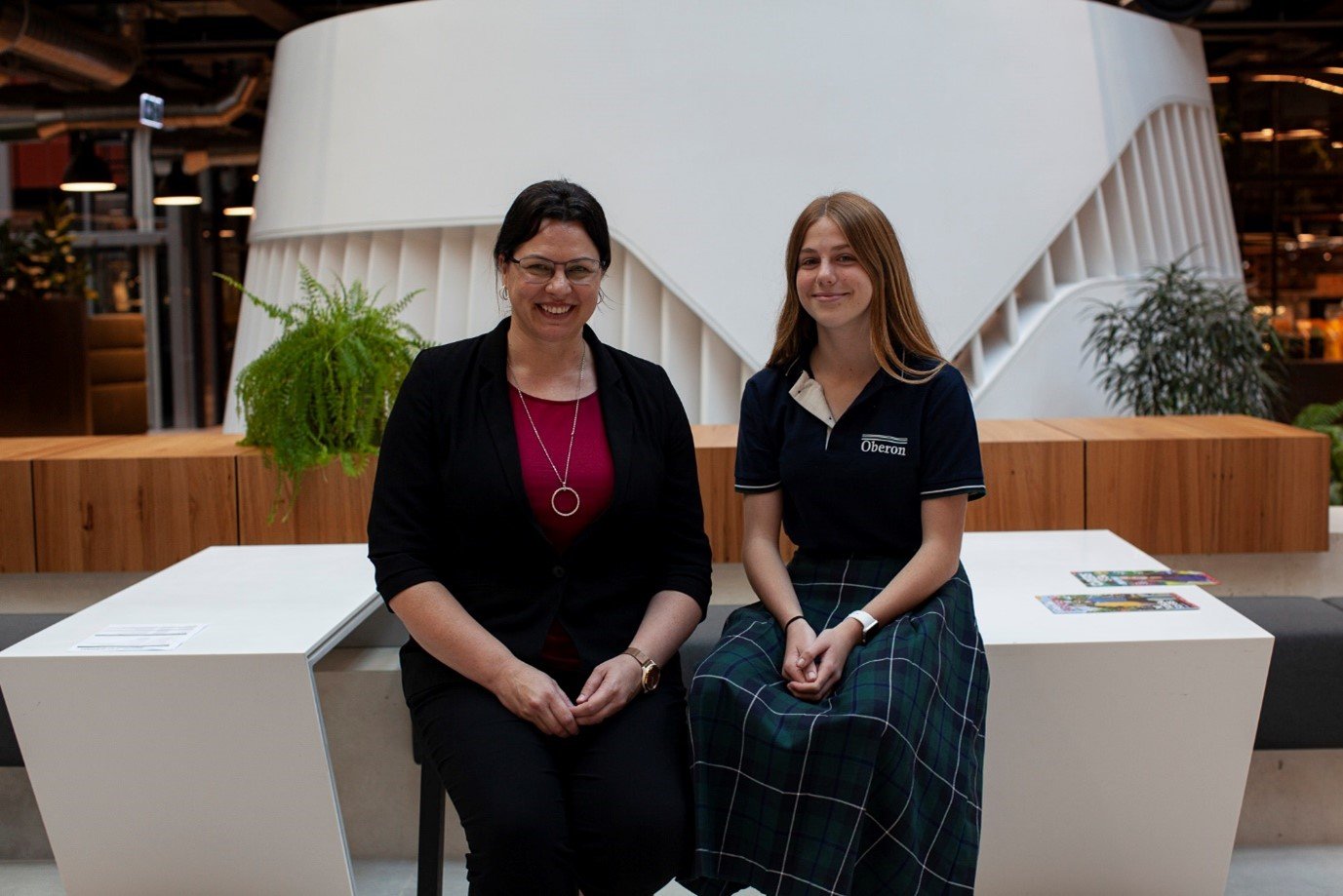 Asked what she enjoys most about engaging with other ABCN scholars and industry mentors, she replies: 'One specific thing I have learnt is that to get far you need to have goals and a reason behind them to push you to do your best.'
Her mentor Hannah Pietsch, Head of Communications at Bennelong Funds Management, says she looks forward to developing and clarifying Raegan's interests and parameters for a career.
'The scholarship has also opened so many doors for me, I have made new friends, connections, and learnt so many new things that I wouldn't have had the opportunity to do had I not received the scholarship.'

Raegan, ABCN Accelerate scholar
The pair has enjoyed the transition from virtual learning to face-to-face meetings and they plan for Raegan to travel into Melbourne's CBD to visit the Bennelong office.
'Raegan is a really impressive young woman – articulate, mature, and smart – and at our first meeting I remember thinking it was no surprise that she had been successful in securing an ABCN scholarship,' Hannah says.
Finding a good match in each other as equally driven and organized people, they have made sure to also spend time discussing the importance of self-care. Hannah notes that burnout can be common among successful, focused people – like Raegan – so their mentor sessions have grown to include ideas on balancing life, work, and study.
'I'm consistently impressed by Raegan's calm focus and determination – I was a vague, procrastinating teenager, and I admire her ability to see the big picture,' Hannah says. 'I just always look forward to catching up with her.'
Raegan is one of 42 Accelerate scholars in the first year of their three-year ABCN scholarship.