Ranie Nguyen was a Year 9 student when she participated in an ABCN GOALS program at Cabramatta High.
Fifteen years later she has returned to volunteer as a mentor with ABCN member company Westpac in a Future Thinkers program with Kogarah High School students. The program explores the design-thinking process and how to solve a problem statement in an innovative and positive way.
'I know what it is like to grow up in a community that is considered low socio-economic,' Ranie says.
'Sometimes it's like you're in a bubble and without access to other professionals you don't get the chance to open your mind to other opportunities. ABCN offers this opportunity.
'My experience with ABCN has been obviously tremendous to the point where I'm coming back. It was important to me that I gave back.'
'It's not until you put up your hand and take the plunge to volunteer that you realise how good an experience it is for yourself, not just the students.' – Ranie Nguyen, ABCN alumni and Westpac mentor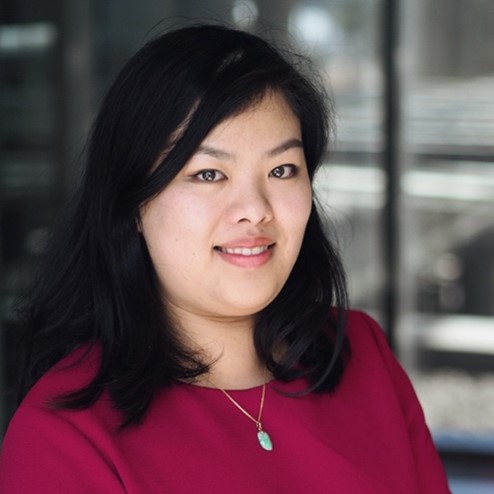 As a student, Ranie was confident she would have a successful professional career but had never been able to explore her own interests in depth until she was matched with her mentor Danielle Murrie, who worked in business lending at the Commonwealth Bank and now works at UniSuper.
'Having a female role model who exemplifies a strong leader was great. I was really enamoured by her,' Ranie recalls, adding that the mentorship opened up pathways she hadn't explored before the ABCN program.
'It was for me the first example of a real career conversation about where I wanted to study and what role I would want to take.'
Ranie went on to graduate from UNSW with a double degree in Commerce and Civil Engineering. She joined Westpac when the bank approached her for an internship after she was listed as a finalist in the Top100 Future Leaders Awards for 2016, a list which showcases top national graduates.
She now works in Westpac's business lending division as a Senior Manager in Funnel Optimisation, which involves enhancing the customer experience in the digital space.
'I've kind of walked my ABCN mentor's path; it's come full circle,' Ranie says.
Ranie says the ABCN GOALS program helped her build confidence to communicate effectively and plan better for the future.
'Having to speak to a professional and an adult was very intimidating, so having this one-on-one mentor relationship really helped,' Ranie says.
Asked what she is most proud of in her professional life so far, Ranie says: 'Being able to see myself as an example to others.
'You might come from a family where there is some form of disadvantage in terms of access to services that other people take for granted, but I've grown through that and was the first child to go to university in my family.
'I had a really great upbringing and a great support system. I am proud that I can be an example to others who come from high schools like mine.'
Ranie sees value in becoming an ABCN mentor and welcomes the opportunity to move beyond the day-to-day work routine and give back.
'It's not until you put up your hand and take the plunge to volunteer that you realise how good an experience it is for yourself, not just the students,' she says.
'Going through that session with the students reminded me that it can be easy to be narrow-minded. It takes sessions like that to learn so much about different cultures and about younger generations.'