ABCN's New South Wales team kickstarted 2022 with the return of a series of Full STEAM Ahead programs after a two-year hiatus due to COVID-19.   
Full STEAM Ahead engages Years 7-8 students with Science, Technology, Engineering, Arts and Mathematics (STEAM)-based activities. This was the state's first face-to-face program for the year. 
This program is in collaboration with the Commonwealth Bank of Australia (CBA) and the Museum of Applied Arts and Sciences (MAAS). Our sincere thanks to CBA for funding and supporting this program and MAAS for hosting and engaging the students.  
The three-week face-to-face program ran from 14 February, with over 150 students participating from nine Sydney schools. We also conducted digital programs during the same period impacting a further 100 students from six schools from across the country. 
In week one, students were introduced to ThinkerShield, a classroom-ready tool to get started with physical computing, and coding activities; in week two, they learnt the principles of design thinking; and in week three, they participated in a hackathon in which students developed a ThinkerShield prototype to solve a real-world problem.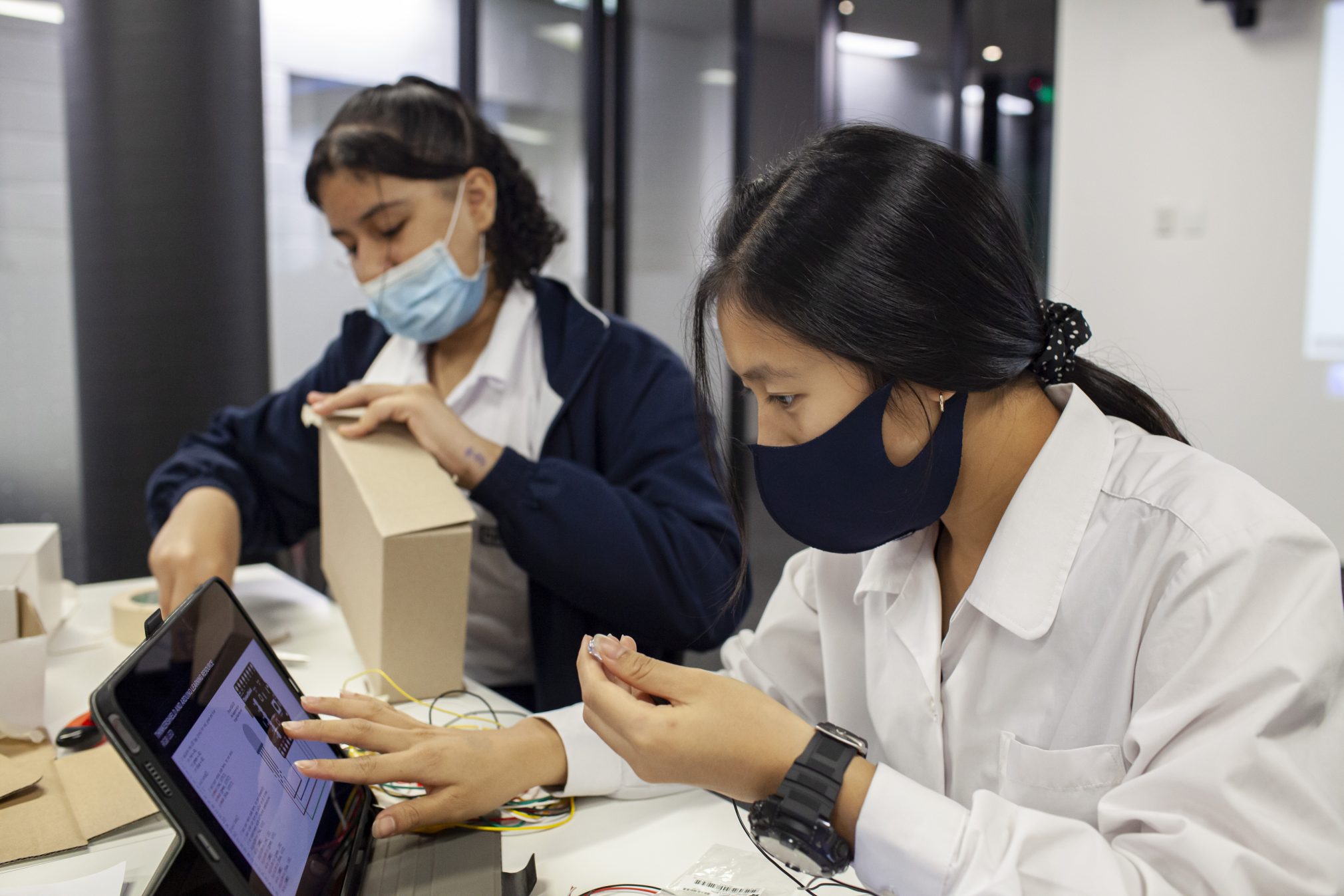 Post-program, one student said: 'I learnt how to code and that will definitely help me out for making my projects cooler in the future.' Another said: 'I would recommend this program because not only is it educational, but also really fun.'  
After the program, 92% of the students said they have now improved their computing skills, compared with 38% before the program.  
In the hackathon competition, students were asked to develop solutions to improve their classroom or community using ThinkerShield. With support from MAAS educators and CBA mentors, students worked in groups to create a range of projects, including a motion-sensor garbage can, a colour-coded tracking system for library books, and a classroom code of conduct monitoring system for teachers.
'Each group came up with great ideas, and they managed to pull them off in the final week… I was surprised with just how involved they got and how they worked together to accomplish what they had in the end,' commented a teacher.  
96% of the students also said they were now interested in STEAM subjects, compared with 66% before the program. 
'It is inspiring to see our students developing their levels of innovation and creativity in finding undiscovered solutions to complex real-world problems,' said Tim Lloyd, Principal, Plumpton High School. 'It is heartening to see student engagement level in STEAM subjects when partnering with industry experts as they create real-world products.
'Australia is well placed in the future with students developing a passion for careers in science and mathematics through programs such as Full Steam Ahead.'
Volunteer mentors from the Commonwealth Bank of Australia played a crucial role in mentoring our students throughout the program.  
'Our Technology team loves the skilled volunteering experiences we can offer them due to our partnership with ABCN and the Full STEAM Ahead Program,' said Sue Burt, Program Manager, CBA.
'Our volunteers share their education and career experiences with the students to inspire them to take STEAM subjects, which are so critical for the future workforce. This is a great development opportunity and one where we can actively contribute to the community.'   
Read more stories here