Excitement ignited for the 160 students from across eight Southwest Sydney schools – both primary and secondary, who took part in the newly redesigned ABCN program Full STEAM Ahead.
Full STEAM Ahead is an annual ABCN showcase program run in partnership with Powerhouse Ultimo and Commonwealth Bank, who generously sponsor the program and provide volunteer mentors.
After eight months of redesign, the program ran for a three-week period in September, kicking off with a Design Thinking Workshop at Axle, one of the buildings in the Bank's technology hub in South Eveleigh. The students experienced a corporate office for the first time, met their volunteer mentors from the Bank, and investigated how to use STEAM (science, technology, engineering, arts and mathematics) skills to solve an environmental issue in their school or local community.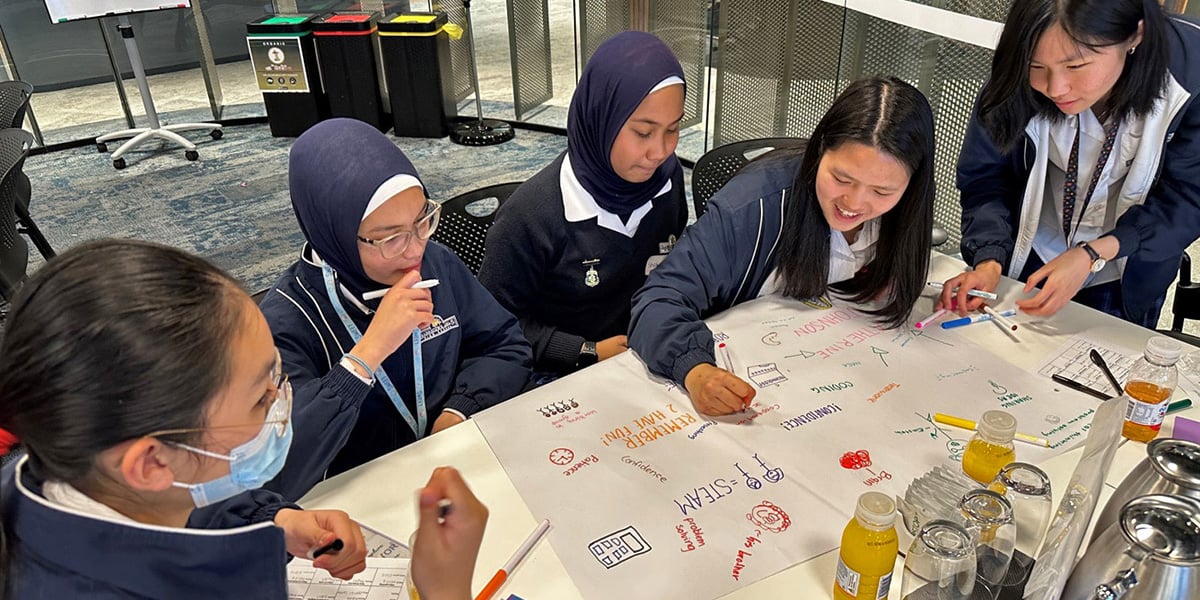 In Week 2, the students visited Powerhouse Ultimo, where the Powerhouse educators took the students on an 'out of this world' scavenger hunt to learn how to use a Micro:Bit – a gadget that provides students a hands-on way to learn coding. The Micro:Bits were then put to work, with the students figuring out how to utilise them to help solve the environmental issues they had identified in Week 1.
For the grand finale in week three, the students all took part in a hackathon, bringing together their newly found knowledge, passion, and excitement to code and build their prototype solutions, which ranged from gamifying cleaning up the playground via interactive bins, to automated library helpers to encourage returning books on time.
Each of the student prototypes made use of the Micro:Bit, with each student getting the opportunity to take home their very own at the program's conclusion.
The impact and evaluation report showed the student's interest in STEAM subjects rose from 49 to 94 per cent, awareness of STEAM-related careers increased from 42 to 92 per cent, and 92 per cent of student's reported they had improved their programming skills.
'I will always remember this,' said one student, while other comments were, 'It was a once-in-a-lifetime opportunity' and 'I learnt new things I didn't even know existed!'
Teachers and mentors also had high praise for the program, highlighting the increased potential for learning provided by the three sessions. One teacher commented 'It allowed time to develop a solution to a real-world problem using teamwork, creativity and coding a project.'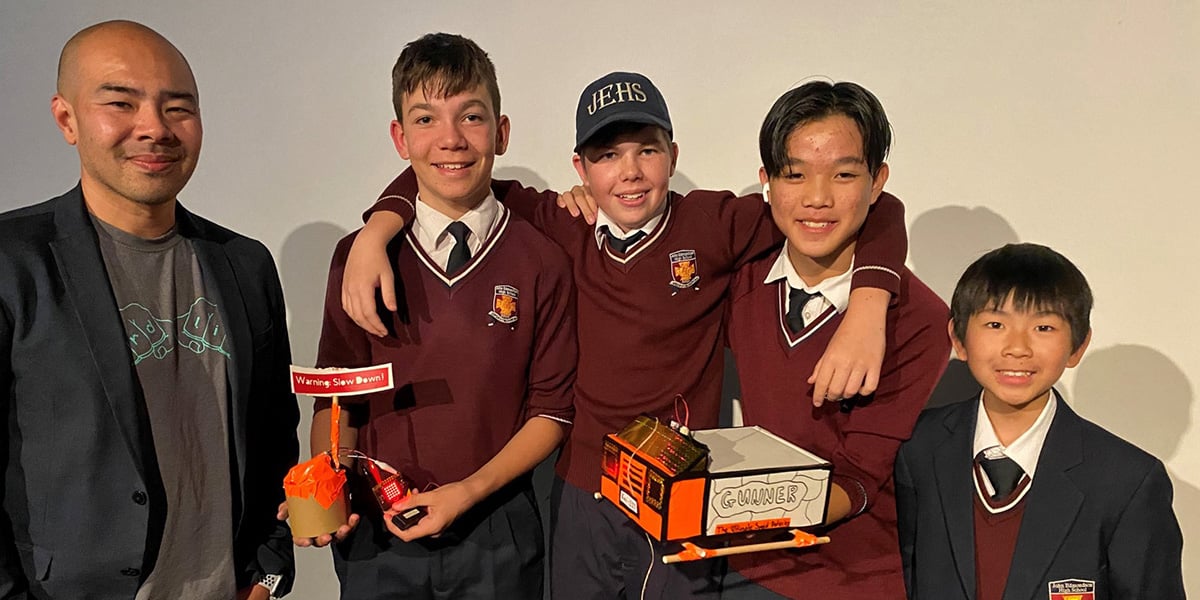 The impressive results would not have been possible without the fabulous educators from the Powerhouse Learn team, who consider the Full STEAM Ahead program a 'highlight of their year.' 'It was awesome to see the young people grow over the three weeks, building their confidence and knowledge in STEAM, and forming great connections with their mentors,' said one of the Powerhouse educators.
The room full of cheers and gasps when it was announced each student would get a Micro:Bit to take home to continue coding and building, was another testament to the impact this sort of program has on these young people and their futures in STEAM.
ABCN and Powerhouse Ultimo would like to thank Commonwealth Bank for their continued support and funding of the Full STEAM Ahead program, and their inspiring volunteers for mentoring the students.
One mentor reported, 'It was amazing to see how quickly the kids grasped the new skills and how much they appreciated the experience,' while another said, 'Very rewarding! I had some interesting conversations with students about my own career and enjoyed showing them a new side of what it actually means to work in tech.'
And lastly, a big thanks to the students from the following schools for their enthusiastic participation: Bankstown Girls High School, Barramurra Public School, Greenway Park Public School, John Edmondson High School, Kingswood High School, Merrylands High School, Oran Park High School and Plumpton High School.
Every student who participated in the program is a credit to the fantastic work being undertaken by these schools, with their skills and enthusiasm to learn impressing everyone involved.